Mobile Point of Sale for the food business.
Restaurant of all sizes – from startup takeaway to large dining – use RiekiPOS software to manage and operate their businesses.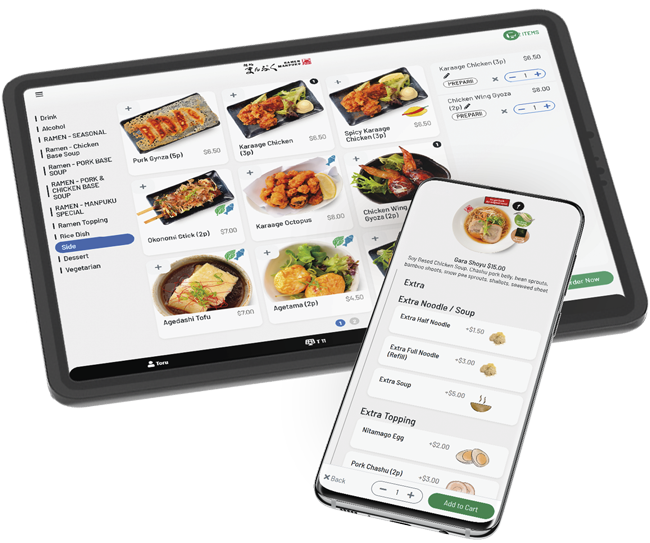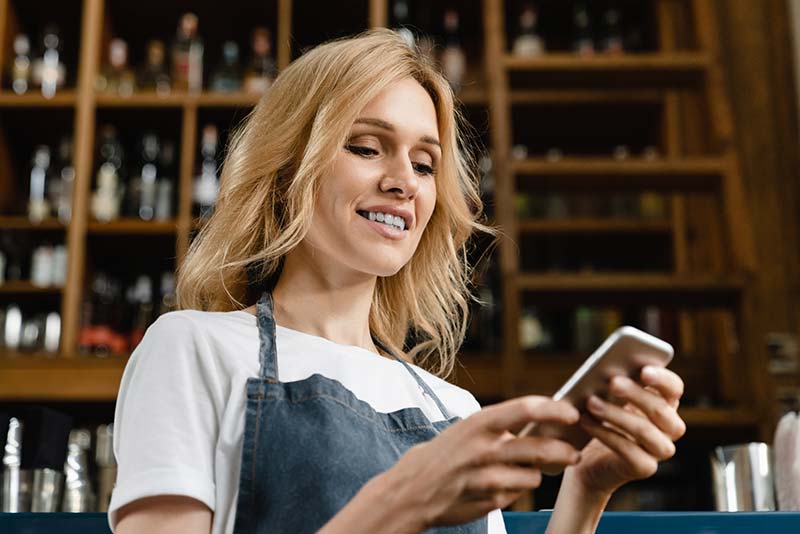 Easy carry on floor staff Cashier Mobile.
Provide your staff a portable device to take orders at the table, and the order will instantly receive/print at the kitchen. Staff RiekiPOS is the best way to reduce double handling and increase efficiency for the operation.
Restaurants and takeaways specialized functions
Fast ordering shortcuts in just few taps
Premium functions included in all plans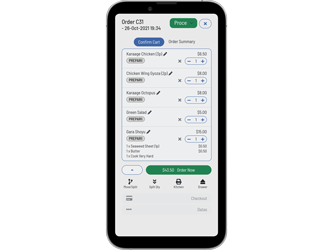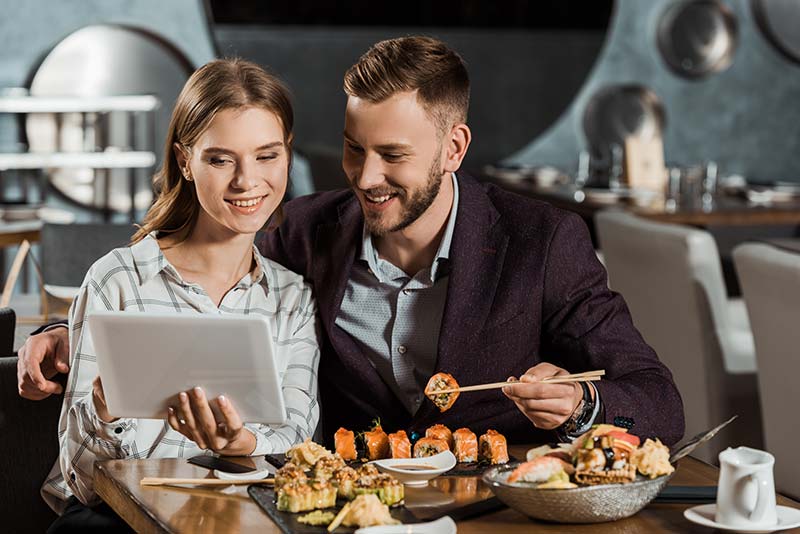 Quality customer self ordering experience while lesser floor staff.
When business situation changes, your can choose to decrease floor staff, use Self Tablet to customze your workflow. Fit to any restaurant workflow. Run store with combination of Self Tablet with minimal floor staff.
Increase additional order per customer
Maximize cross-selling menu items
Customized layout and branding available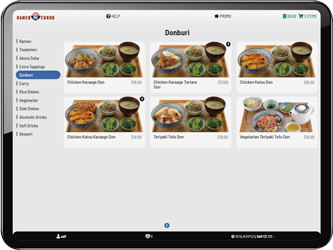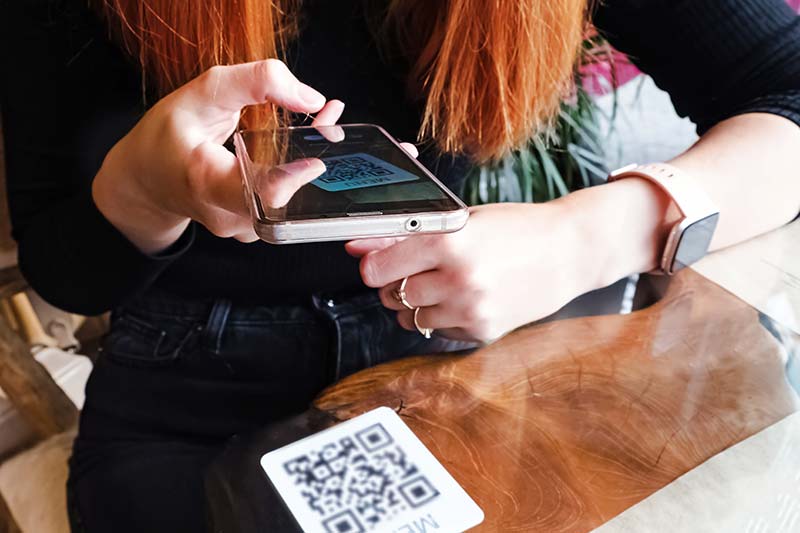 Contactless QR-code customer self service ordering.
"No-touch" menus through scanning the QR code and browsing a menu, place the order at the table in the restaurant via customer's own mobile devices.
Self paced customers menu access and ordering
Ready for a hygiene-friendly workflow
Orders placed from customer own device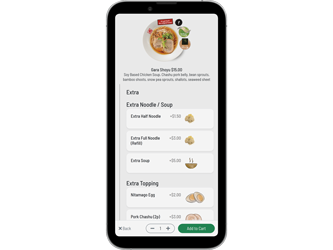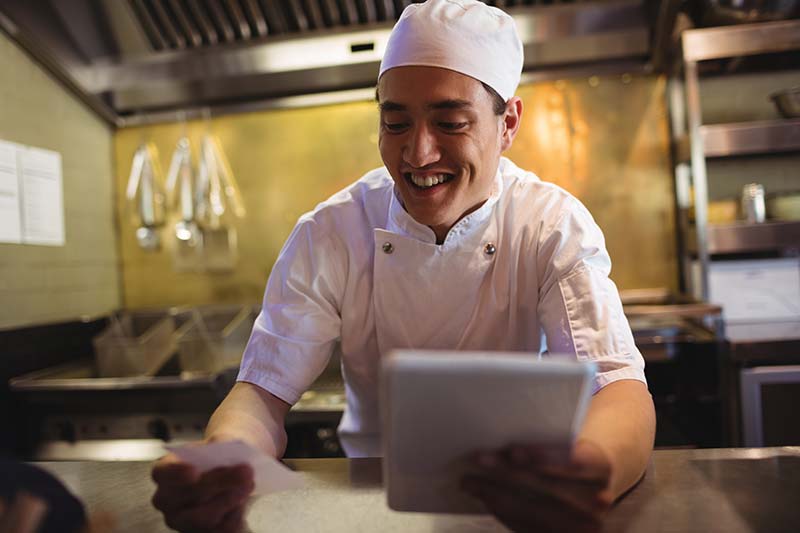 Easily manage and maximize kitchen output.
Manage kitchen workflows, food quality, and speed of service more effectively. Control order routing to desired section. Customise your kitchen codes. Reduce error. Receive details such as extra toppings, remove ingredients etc visually. Quickly filter the orders and make grouping for the same item numbers.
Sectioning such as drinks, deep fried, main
Order labels and item statuses
Show matched items for combined cooking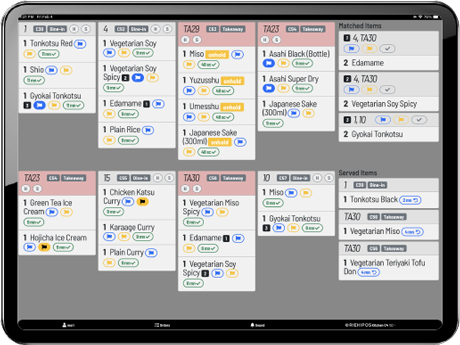 Sync apps in less than a second.
Fast operation between cashier, self and kitchen apps.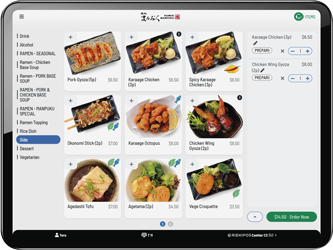 Cashier Tablet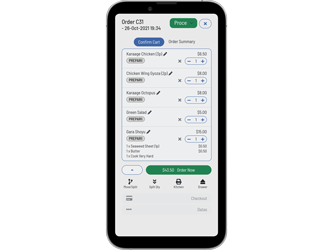 Cashier Mobile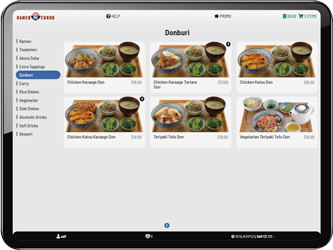 Self Tablet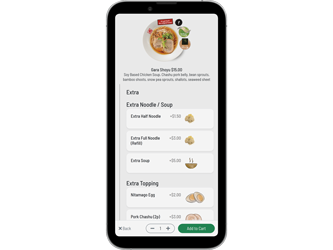 Self Mobile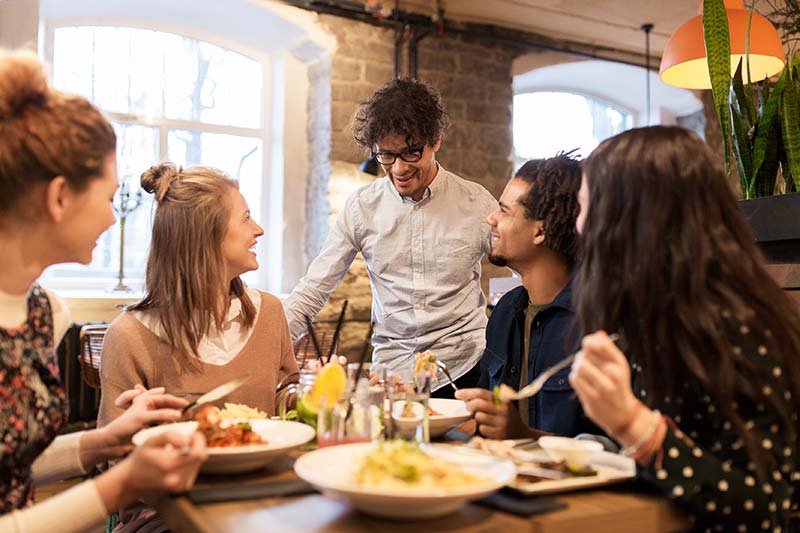 Start using in minutes.
Setting up RiekiPOS for a simple store is easy. If you have short and straight forward workflows, all you need is preparing devices, then you can get the RiekiPOS system to function all on your own or if you prefer us to install, we will provide a quotation, so please ask us.
Empower any type of workflow.
Spend more time on your business and less time managing your infrastructure.
Small
---
$59
$39
/mo
Save 30% yearly billing
---

1x Mobile Cashier app
1x Print connect
Setup yourself
Starter
---
$89
$59
/mo
Save 30% yearly billing
---

2x Mobile Cashier app
2x Print connect
Setup yourself
Growth
---
$119
$79
/mo
Save 30% yearly billing
---

2x Mobile Cashier app
2x Kitchen app
2x Print connect
Setup yourself
RiekiPOS mobile cashier apps features.
Many premium time-saving tools are included.
How-to-use App Guide
Sample Store Data
Work on Mobile Phone Devices
Work on Tablet Devices
Arrange Table Layout
Multi User Access
Order Types
Void and Delete Order
Cancel Item and Refund Order
Discount and Fee
Menu Categories, Items and Options
Menu item images
Split and Combine Order Items
Move Table Order
Multiple Docket Copies
Customize Order Dockets
Customize Order Receipts
Daily Closing Report
Export Report CSV
Device Data Storage
Much more..
Frequently asked questions.
At the simple level, you need a device, a device stand/cover, a receipt printer with Android mobile set, a cash drawer, a payment terminal, a kitchen printer/display device, an internet connection, a router and Rieki APP!
Yes, we can. Most popular one is Full data entry $350 which include setting up in system: your store details, printer receipt, menu items entry (upto 100, 50c ea extra), and kitchen section. Or, just opt-in for Menu items entry $150 which includes: setting up in the system menu categories, items and options (upto 100, 50c ea extra), and kitchen section.
Yes, please contact support through contact form or send an email to info@riekipos.com.au
Full data entry $350 Popular
● Store details
● Printer receipt
● Menu items entry (upto 100, 50c ea extra)
● kitchen section
Menu items entry $150
● menu categories, items and options
● kitchen section (printer / app)
● upto 100, 50c ea extra
App ala carte
● Cashier $30 /mo
● Self-Order $20 /mo
● Mobile Order $20 /mo
● Kitchen $20 /mo
● Printer Connect $20 /mo
● Online business analytic and reporting $30 /mo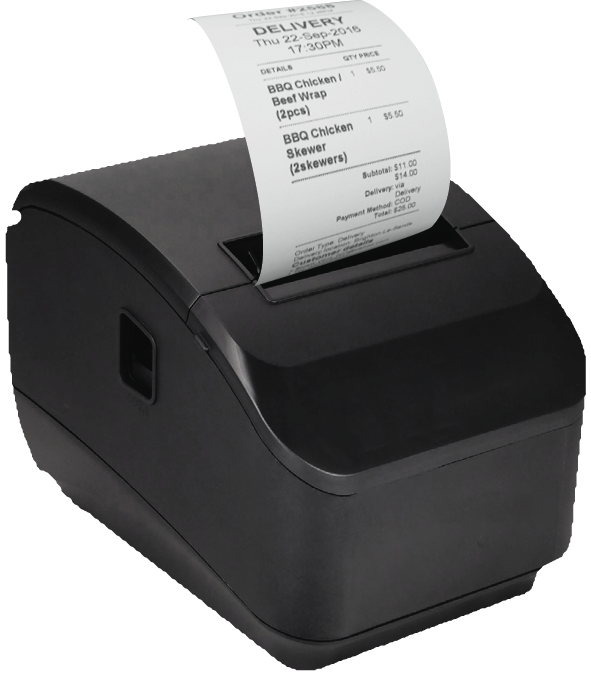 Hardwares
● LAN receipt printer $280 Popular
● Bluetooth receipt printer $280
Call sales for further assistance.
Tell us about your business to find the plan that's right for you.
Call Sales: +61-425-173-023
Sales Hours: Mon–Sat, 9am–5pm AEST